Opening Hours 
10:00 A.M. to 10:00 P.M.  
7 days a week
(Children aged 6 and under are not allowed to enter)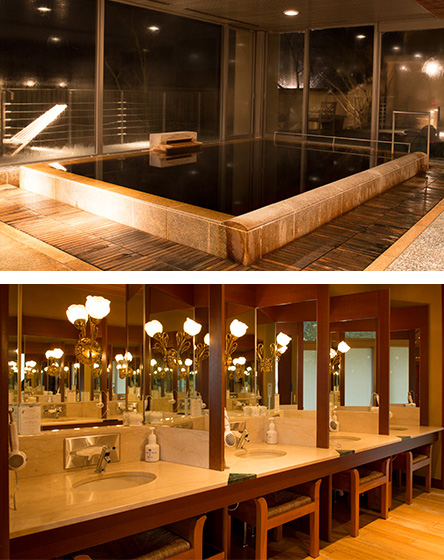 Yamato no Yu
Admission Fee

Weekdays: ¥850
Weekends & Holidays: ¥1,000
Junior(6 – 12)(with Guardian): ¥600

Small Towel

¥200 (purchase only, no rentals)

Bath Towel

¥700 (purchase only, no rentals)

Japanese Bathrobe Rental

¥300
※ Shampoo and Body Soap are available
Private Open-Air Bath (Reservation required)
1 – 2 People

1hr ¥2,800
2hrs ¥4,800
3hrs ¥5,800

3 – 4 People

1hr ¥4,000
2hrs ¥7,000
3hrs ¥8,500
※ These private baths are only available to families.
※ The maximum number of people is 4 per room.
※ Reservations can be made in 1-hour units for up to 3 hours.
※ Reservation can be made by E-mail. info@yamatonoyu.com
※ 1 hour prior notice is required for cancellations.
※ We reserve the right to charge the full amount for the scheduled service should this policy be disregarded.
Yayoi Spa & Fitness
30mins

¥3,200

45mins

¥4,500

60mins

¥5,800
15mins

¥1,800

30mins

¥3,200
30mins

¥4,500

45mins

¥6,000

60mins

¥7,500

90mins

¥10,500
30mins

¥4,000

45mins

¥5,300

60mins

¥6,500
Gym Only

¥1,000

Gym & Indoor Pool

¥2,000
※ Gym use requires indoor training shoes and clothing.
※ Use the facilities at your own risk. Please note that goods manners and ethics are expected.

Accepted Credit Cards

VISA | DC | Master Card

Shoe Locker

Place your shoes in a locker and insert ¥100 coin to lock the door. The coin will be returned when you unlock it. Please keep the key with you until you leave. You may now proceed to the front desk.

Front Desk

Please pay the admission fee at the front desk. You'll receive a locker key.

Yayoi Spa Treatment

You can make a reservation for a variety of body-care related services, including full body massage, aroma therapy, and facial treatment. There is also an indoor swimming pool and gym area. Additional fees apply. Rental shoes and clothes are available upon request. Please show us your locker key at the counter.

Check Out

Please return the locker key and rental bathrobe at the front desk, at which point fees for services will be required.
Attention
Guests must be at least 6 years of age for admission.
Yamato no Yu is strictly a non-smoking facility. Smoking is strictly prohibited anywhere in the building.
If you exit the facility, you will not be readmitted without paying the admission fee again.
No food or beverages may be brought into the facility from outside.
Please be sure to keep the locker key with you at all times until you check out. (In the case of lost key, an additional 3,000 yen will be charged.)
We are not responsible for the loss of your personal belongings.
Our guests are here for relaxation, therefore, please try to keep noise to a minimum.
Please follow the directions and notices posted throughout the facility.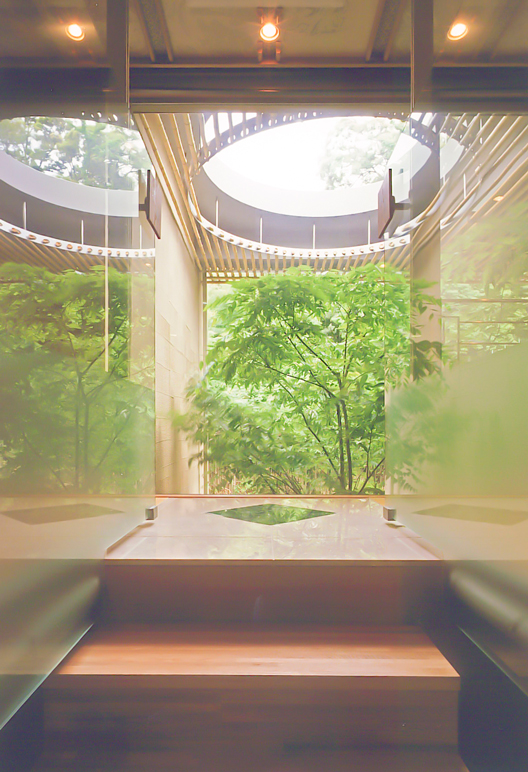 Men & Women's Area Daily Schedules
Even Days
– A Area = Women
B Area = Men
Odd Days
– B Area = Women
A Area = Men